ABOUT THE CBT for TINNITUS E-PROGRAMME (TEP)
There is a super-short information pack for Audiologists giving more detail about what the CBT for Tinnitus E-Programme involves and how it can help your patients. The intro sections are previewable, and sign up for free to see the detail. After going through the pack, if you would like to see inside the course, you are welcome to book a 30 minute Zoom meeting where I can screen-share inside the course
The course is a defined process, worked through at a patient's own pace, and structured to be used in the order it is set out. There is a reason for everything used being not only what it is, but where it is in the process. Neuro-psychotherapy and associated neuroscience, with cognitive and behavioural therapy woven in to the process, stage by stage
The CBT for Tinnitus E-Programme
©
Audiologists frequently recommend the CBT for Tinnitus E-Programme to their patients.
The cost of this course includes one, two or three individual 60-90 minute appointments using Zoom, along with support throughout the comprehensive CBT process via email and interactive tools
Where an NHS Audiology department is interested in their patients using the CBT for Tinnitus E-Programme, please initially contact Debbie Featherstone by email: debbie@tinnituseprogram.org This access is currently being arranged as a pilot with one NHS Trust (June 2022). It includes patients' direct access as part of their NHS tinnitus care pathway, and training for the audiologists working with them
Snapshot of how the CBT for Tinnitus E-Programme brings about the necessary changes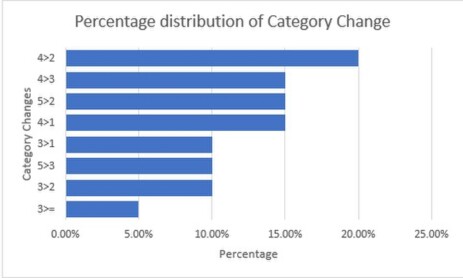 How much change can be expected?
Tinnitus Functional Index (TFI) Category changes following completion of the 12 stage CBT for Tinnitus E-Programme
Average change by TFI value:
Cat 5 pre-course: 84.9% > 29.9% (Cat 2 post-course)




Cat 4 pre-course: 64.8% > 20.8% (Cat 2 post-course)

Cat 3 pre-course: 45.6% > 19.0% (Cat 2 post course)
Figures published May 2022